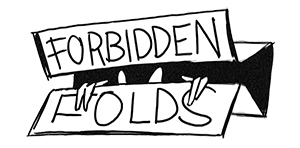 We are a tiny team making lovable games.
We expertise in Games, Animation and Mixed Reality, creating everything from concept to a finished product.

We create focused interactive experiences, pushing simple ideas to their extreme without overstaying their welcome. We value your time and our games reflect that. Our worlds are immediately recognizable and engaging, staying in your head and heart, even after you stopped playing.
Small Scale and a lot of Polish
We value our players' time and our games represent that. True to the motto "quality over quantity", we strive to create full-fledged experiences at a smaller scale but with a high level of polish. We are convinced that it's the fine details that separate a good game from a great game.
We believe that intuitive game mechanics that feel good and rewarding to use can elevate games and make them accessible and enjoyable for everyone. We always go the extra mile to ensure this.
Our previous experience spans from exciting single player platformers over local multiplayer battle arenas to calm round-based games and we are always eager to put our own spin on established genres.
Our tools and systems help us make games more efficiently so we can focus on the big picture.
We also gained experience by developing a plugin (for Unreal Engine 4) for analyzing remote playtests as well as multiple in-editor systems that help us streamline our creation processes.